One of the latest predictions about video content consumption tells us that by 2021, 80% of web traffic will be video traffic, so if you haven't thought about it yet, maybe you should a marketing strategy that also includes video content.
What are YouTube bumper ads?
In short, bumper ads are one of the advertising formats available on YouTube, which last only 6 seconds and are usually used by businesses in order to increase brand awareness and reach as many as possible. people. These do not fall into the category of skippable ads, which makes them ideal for sending short but powerful messages that ensure a place as high as possible in the user's mind. And the fact that they are only 6 seconds long is a challenging factor for marketers who have to design catchy videos that have a big impact on the audience.
How do you create an ad bumper?
Bumper ads are built through the Google Ads platform and have the CPM payment model – cost per 1000 impressions.
To start setting up your campaign, you must have a Google Ads account. Once logged in to the platform, at the campaign level, you have to press the "+" button and select "New Campaign".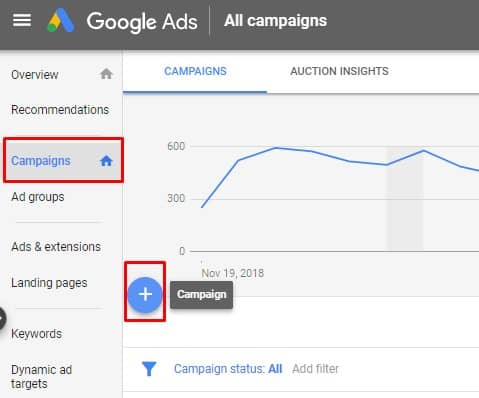 Then, a window will open from which you will choose Brand Awareness and Reach as the objective and Video for the type of campaign.
Next step is to select Standard awareness – Drive reach, impressions, and views.
In the window that opens, you will be able to set several things such as campaign name, budget, campaign period, bidding template, audience targeting, and ad display targeting.
You have to choose CPM for the bidding model, being the only model for which the bumper format is available.
In the ad setup stage, you can simply search for the ad's name or add its URL. The video that will be delivered as a bumper ad will need to be uploaded to YouTube first.
Then, on the left, you will find the settings of the ad, and on the right, you have a preview of it.
If the video is less than 6 seconds long, the bumper format will be selected automatically.
Below, you need to add the landing page URL and the URL that will be displayed in the ad.
Then, you need to set the banner that accompanies the ad, on the desktop version.
You can opt for its self-generation or you can upload another specially designed banner.
The last step is to name the ad and save the campaign. This will go into an approval period that can take several days, so if you have a campaign start deadline, it's best to set it a few days in advance, wait for it to be approved, and then you can pause it until then. when you have to start it.
How effective are the YouTube bumper ads?
A 2019 study that looked at the effectiveness of these campaigns found that in 70% of courts, bumper ads generated a significant increase in brand awareness, and 9 out of 10 ads increased the recall rate. of the brand with an average of 30%.
So if you still didn't know about bumper ads or if you felt they didn't have a place in your marketing strategy, we think it's worth giving them a try. We will be happy to provide you with all the necessary support.